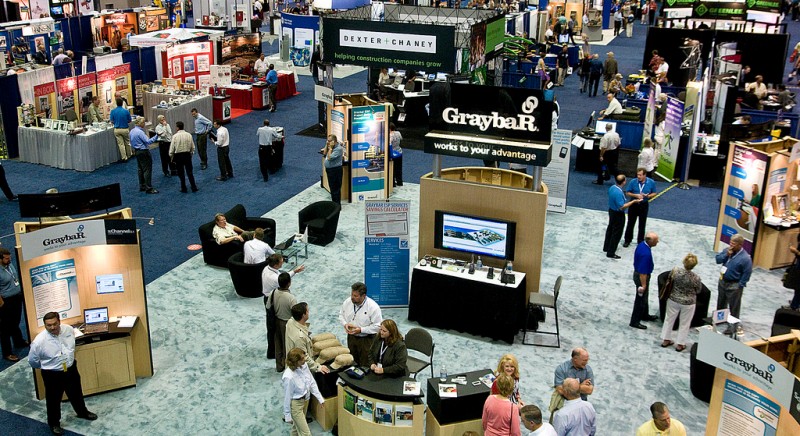 Largest gathering of manufactures and distributers for electrical professionals in North America!
The NECA Show is the #1 trade show of it's kind in the electrical construction industry. NECA is proud to present the largest gathering of manufacturers and distributors showcasing thousands of solutions contractors need to save time and money on the job, and grow their business. The trade show floor is a virtual classroom, providing the latest technological advances in such areas as power supply, security, tools, integrated building systems, lighting and controls, solar/PV, other energy markets, and so much more.
Be sure to attend any of the 19 FREE Technical Workshops. Each year, NECA partners with our exhibitors to bring the "best of the best" to you presented in classrooms situated on the NECA Show floor. 2014 will be no exception. Don't miss the Showstopper Showcase, the awards program sponsored by NECA and ELECTRICAL CONTRACTOR Magazine. See the newest products and services on the market today and be sure to see the 2014 winners.
---
Sneak Peek at 2014 Products:
Associations/Foundations

Boxes & Enclosures
Building Automation & Controls
Codes, Standards, Certifications
Computer Hardware & Equipment
Conduit, Raceway, Wireway
Connections & Terminations
Distributor
Energy Efficiency
Fasteners, Hangers, Clamps, &
Supports
Fire/Life Safety
Grounding & Bonding
Heavy Equipment
Home Automation
Ladders, Lifts & Platforms
Lighting & Controls
Low Voltage: Voice/Data/Video,
Fiber Optics
Motors & Motor Controls
Online & Web Services
Outdoor Products
Power Quality & Distribution
Publications
Safety Equipment & Apparel
Security
Services: Financial, Insurance,
Retirement, other
Software
Solar Energy / PV
Structured Wiring/Cabling
Switches and Switchgear
Testing Equipment
Tools
Training
Transformers
Transmission & Distribution
Equipment
Underground Equipment
Vehicles & Vehicle Equipment
Wind Energy